British Columbia Vehicle Registration Information
Archive

Welcome to the real "meat-and-potato's" of this web-site; the section that will hopefully be the most useful to both the hardcore collector, and casual observer of British Columbia license plates. It is here that you will find all the pure stats (no analysis, or interpretation on my part) regarding the issuing of license plates since 1904.
British Columbia Vehicle Registration Information
1904 to 1911

When the Act to Regulate the Speed and Operation of Motor Vehicles on Highways was passed in 1904, Section 3 required the Superintendent of Provincial Police to issue for each registered motor vehicle a number, and to "cause the name of such owner, with his address and the number of his permit, to be entered in a book to be kept for such purpose."

The first "Register" purchased by the nascent Motor Vehicle Department of the Provincial Police was approximately 200 pages and was used to record only the most basic details of automobile owners such as the Permit No., its date of issuance, along with the first initials, last name and city of residence of the owner.

This Register would be used from February 29, 1904, through February 28, 1911, and would contain information for vehicle registration numbers. 1 to 1,397.

By clicking on the image of the Register at left, you can begin to explore the entries made between 1904 and 1911 (with some entries into 1912). Note, unlike later registers, the entry system used by the Provincial Police was rather niggly-piggly in that a general numerical trend is evident in the entries, but that the lists are interspersed with numbers totally out of sequence.
British Columbia Vehicle Registration Information
1904 to 1912

At some point - and we don't really know when - the Provincial Police started using a new, more detailed Register. Unlike the original 1904 Register, this new book provided ample space to record details such as the date of issue, expiry and, importantly, any transfers to new owners!

Interestingly, the Police continued to maintain the original Register through February 28, 1911, as they simulataneously made entries into this newer Register.

While this Register starts with the No. 1 issued to John Barnsley in 1904, this appears to have been back dated. The renewal for the No. 1 recorded in this Register through 1913 (despite later entries only showing renewals through 1912 "Under New Act").

The last entry in the Register is for the No. 1,726, which was issued on May 16, 1911 (valid through December 31, 1911). However, as we know from other records (to be explored below), growth in vehicle ownership was quickly accelerating and was likely near the 3,000 mark by the end of 1911. If there was a second Register for the remainder of 1911, it appears to be lost.
British Columbia Vehicle Registration Information
1910 & 1911 (City of Vancouver)

So, why would the MVB maintain yet another set of books to cover numbers already entered into the two Registers present above?

Upon closer examination it appears that these books were kept by the MVB's Vancouver office as the most detailed entries in the first of these two books are for vehicles registered in the City of Vancouver and surrounding municipalities.

While an effort was made to track the location of all numbers issued in the first book (i.e. Nos. 1,031 to 1,296), including to vehicles in towns and cities outside of Vancouver, this pretense was dropped in the second book with blank spaces becoming quite common and signifying vehicles registered elsewhere.

Where the earlier entries are and how many books did this require we don't yet know and they may very well be lost.

Of interest, check out the last four pages for some information on Dealer and Chauffeur licenses issued in the Vancouver area for 1911!
British Columbia Vehicle Registration Information
1911 to 1912
When a new Motor-traffic Regulation Act was passed on March 1, 1911, the requirement to register names and numbers in a book was replaced with a requirement for the Superintendent of Provincial Police to "annually, on or about the fifteenth day of January in each year, report to the Attorney-General under this Act, and each such report shall contain a statement of:
the number and description of licences, and of the names of applicant's to whom licences were grnated during the year:
the names of applicants to whom licences were not granted:
the prosecutions for contravention of this Act and the number of convictions and acquittals respectively:
the total number in force of each class of licences authorised to be issued under this Act, showing the increase or decrease in aggregate number and the number of licences which have lasped or have been forfeited during the preceding year.
Thanks to our friends at the BC Legislative Library, a copy of the Decembert 1912 "Report" has been scanned and made available for public viewing. While also available at www.llbc.leg.bc.ca, we here at BCpl8s.ca have downloaded a copy and archived it on our site for ease of access (click on the image at far right).

The best part about this December 1912 "Report" is that it has been OCR scanned (unlike the photos I take with my camera)! Consequently, we can search by name and find out the numbers of prominent politicians, industrialists and others such as Judge Irving (376), William Bowser (852), James Dunsmuir (753), TW Paterson (1008) and Richard McBride (2235). Who will you find?

No. 1 to 2,985


1911(?)

(GR0665, Volume 5)


No. 1 to 3,800


June 1912

(GR0665, Volume 88)


No. 3,800 to 4,816

November 1912

(GR0665, Volume 88)


No. 1 to 4,858
December 1912 (BC P71 D:L5M6 1912)
British Columbia Vehicle Registration Information
1913 to 1920

No. 1 to 2,434


1913 - 1919




(Volume 8)





No. 2,435 to 2,987


1913 - 1919




(Volume 10)





No. 2,988 to 5,436


1912 - 1916




(Volume 14)





No. 2,988 to 5,436
1916 - 1919
(Volume 12)


No. 5,437 to 7,891


1913 - 1917




(Volume 16)


No. 5,437 to 7,891


1917 - 1919




(Volume 18)


No. 7,892 to 10,347


1914 - 1920




(Volume 20)


No. 10,348 to 12,793


1917 - 1920




(Volume 22)


No. 12,794 to 15,243
1917 - 1920
(Volume 24)
As you are probably aware, some of the biggest challenges in reading the MVB Registers presented above is the handwriting of the staff (which is not always clear) and the various dates at which a number might have been transferred or cancelled.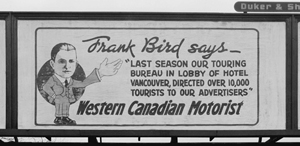 Well, one tool that helps to aid in deciphering some of these entries, albeit a very rare source of registration information, are copies of the
Western Canadian Motorist
which were put at the same time as the province started issuing its own license plates in 1913. To date, we have only come across two copies thanks to Bill Hobbis; these being from May 1913 (Volume 1, No. 6) and December 1913 (Volume 2, No. 1). Based upon the numbers listed in the back of these two issues, it appears the new registrations as well as transfers were printed. If anyone reading this has other issues, I would be very interested in obtaining copies so please drop me a line! As for those issues we do have, they can be accessed here:

For later years, there are copies of the British Columbia Record newspaper, which took the time to print a column in almost every issue which recording "new Automobile Licenses, Transfers and Relinquishments Recorded for Vancouver and District".
We have the excellent work being undertaken by the
BC Historical Newspapers project
at the University of British Columbia (UBC) - which is digitizing historical newspapers from around the province - to thank for this!
According to the UBC site, the Record was published from June 1916 to July 1922 as the official publication for the Architectural Institute of BC, the BC Builders' Exchange, and the Building and Construction Industries' Exchange of BC and primarily covered news related to building, contracting, engineering, real estate, and industrial finance.
To the best of our ability, we have attempted to present these as single columns in .jpeg format. While the Record ran from 1916 to 1922, UBC has, to date, only posted copies from June 1916 to December of 1920 (with a few gaps). We hope UBC is able to post the remaining editions at some future point (at which time we will present them here).
While we work on a matrix to allow for searching out numbers, the extent of the information requires its own page, which can be accessed by
Clicking Here
(or the banner above). If you are looking for more specific information from this source, we would encourage you to use the link to the project site above and try their search capabilities.

Finally, and while not specific to motor vehcile registrations from this period, the Vancouver Public Library has been digitizing old City Directories which can prove helpful when trying to decipher the specifics of an address or the exact spelling of a name. To access this treasure trove of information,
Click Here
!
British Columbia Vehicle Registration Information
1921 to 1976
---

Is technology not great? Six years after starting this section of the web site, instead of having to type these tables out, I can now simply scan the old MVB records into .pdf documents that can be uploaded to the site for your viewing convenience. In other instances, we have transcribed available records so that they are more legible:

| | | | | | | | | | |
| --- | --- | --- | --- | --- | --- | --- | --- | --- | --- |
| | | | | | | | | | |
| | | | | | | | | | |
| | | | | | | | | | |
| | | | | | | | | | |
| | | | | | | | | | |
| | | | | | | | | | |
---
British Columbia Licensing Information
1925 was the first year that a British Columbia Driver's License was issued, and the following information shows how many vehicles were registered, and under what types. Missing years 1973-74, and 1985-present.
| | | | | |
| --- | --- | --- | --- | --- |
| | | | | |
| | | | | |
| | | 1985 -89 | 1990-94 | 1995-99 |
| 2000-04 | 2004-09 | | | |
British Columbia Motor Vehicle Legislation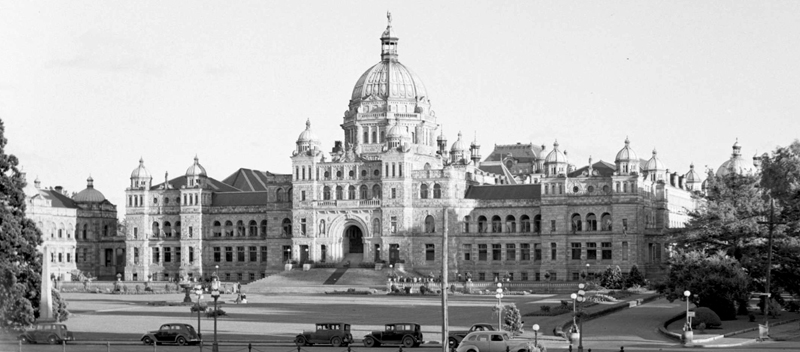 © Copyright Christopher John Garrish. All rights reserved.